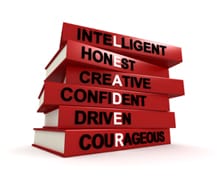 LDI brings more than 30 years of leadership development, executive coaching and business management experience to Leadership Development Institute. Their experience with both high level executives and high-powered teams uniquely positions LDI to be a leading executive leadership development firm in the San Francisco Bay Area.
Do we deliver on our promises? Take a look at what our clients say about us…
---
LDI has worked with our company for several years now to provide coaching to individuals and team building for groups. They are excellent at figuring out what individuals or teams need to work on, identifying the best strategies for making improvements, and following through with the coaching or facilitation. They use various feedback and diagnostic tools to supplement individual or group coaching which helps to customize the process and make it more effective. I especially like their style of communicating, which is very candid but supportive, and our employees respond well to this also. I wasn't sure initially how this would work, but we've also benefited from their approach of co-coaching and co-facilitating, since their skills and coaching styles are complimentary but also different. We've essentially had the benefit of two coaches for what we otherwise might have paid for just one. I highly recommend LDI based on our work with them and would be happy to talk with anyone in more detail. Christine McKinley, Principal, Round One Resources
---
I've worked with LDI quite a bit. We used them for individual development planning and coaching, organizational development, change management and strategic business consulting. My organization, my team and I all got tremendous benefit from our work with their team. They were able to identify issues and craft remedial plans with the best of them. Their experience with the human factors impacting organizations is a tremendous asset. Their ability to relate to executives and managers at all levels and coach to successful conclusions is a significant added-value to their clients. They helped me manage better, work through tough employee management challenges, difficult manager-manager issues and created a career plan for me that I'm still using years later.Marty Robins, Sr. Director, Executive Engagement – Microsoft Corporation
---
LDI has provided applicable tools that have helped give me the time I needed to make better choices in the moment. Their genuine interest in my growth and unfailing support of my efforts created an atmosphere of trust that bolstered the courage I needed to risk trying methods outside of my comfort zone. Their open, non-judgmental approach made it easier for me to ask them for help. And when I needed it- they were there. LDI's work has manifested in better decisions, increased group unity through more open problem solving sessions with my team and has helped me build a supportive network of internal customers. I cannot speak highly enough of their creativity, pragmatism and both their ability and commitment to truly partner with their clients.Barb Regan, Director, Manufacturing – Boston Scientific
---
LDI is very resourceful and effective at improving attitudes and styles of interactions in employees that are technically excellent, but lack some of the interpersonal skills required. This is an area where changes are hard to achieve, but their creative and persistent approach has been surprisingly successful. Their management coaching for new managers has also been very valuable.Mike Wulfsohn, M.D., Ph.D., Vice President, Biometrics – Gilead Sciences
---
LDI are top-drawer professionals. Over the last year my professional executive coach helped me refine my management and communication skills. The training and insight I gained has expanded my leadership capabilities and influence beyond my expectations. My coach at LDI had a keen intuitive sense about the intricate combinations of leadership and personal development with people skills and communication that is difficult to find today amidst the crazy, high-pressured, fast paced, ever-changing life we lead in Silicon Valley.Geoff Kerr, General Partner – Ark Venture Partners
---
There isn't a day that goes by that I don't reflect and draw on the management techniques that I studied with LDI. The greatest value of the LDI course is that it makes you confront and re-evaluate pre-conceived notions about yourself as a manager and mentor to others. There is no "magic wand" that turns people into effective leaders — it is a process of listening, learning and self-discovery. LDI has a knack for drilling into the heart of an issue and creating the opportunity for those "Ah ha!" moments where something intangible becomes clear and useable. LDI has made me a better manager by helping me discover more about myself and my ideal "leadership brand," which is the essential first step in managing others.Ben Farrell, Director – Horn Group, Inc.
---
I worked through LDI's executive development program a couple of years ago and am very pleased with the results. To this day those skills help my effectiveness as a leader. He gave me insight, tools, and practices to help build effective teams and alliances throughout the organization. His services were also invaluable for developing effective professional team skills for my staff to effectively run our group.Mike Turnlund, Director, Engineering – Cisco Systems
---
LDI has been a central part of Horn Group's executive development program for several years. From group dynamics and motivational techniques to individual coaching on leadership and management, their training has contributed greatly to the success of our organization.Shannon Hall, Partner – Horn Group, Inc.
---
The Professionals at LDI have become a very valuable partner with LuMend. Their knowledge of fast-paced, high technology companies coupled with their management expertise and common sense has proven to be a winning combination in helping us solve complex organizational issues and develop a more cohesive staff. I heartily recommend LDI.Connie Milburn, HR Consultant, Medical Devices.
---
I have seen immediate, measurable and positive differences in the effectiveness of my team. LDI's coaching is not only a strong benefit for myself and my team, it's a competitive advantage in this job market. It's an investment in the number one asset we all have — our people!Marge Breya, Chief Marketing Officer at Informatica
---
LDI has a no-nonsense way of working with senior executives to help them learn needed skills and smooth the rough edges that will keep them from advancing. Their combination of insight, technical knowledge of their field, obvious engagement with their clients, pragmatism and humor have proven effective even with those who doubted this type of coaching could be of any use to them. The ongoing focus on measuring change keeps executives and employers engaged and encouraged.Susan Moriconi, VP Human Resources – Boston Scientific Corporation
---
Just a note to express how valuable LDI has been to the development of my career. I have made the difficult transition from Sales to VP of Sales and LDI was instrumental in coaching me through the difficulties this change has brought about. I have been better prepared to meet the challenges that management has presented due in large part to the time I spend with my Coach. The LDI program is an integral part of my success.Stan Vuckovich, Vice President of Sales – kbm/WORKSPACE
---
I was introduced to LDI in 2012 as I took on a management role within HP. My Coach was a trusted partner every step of the way. She has the ability to focus on the current issues while balancing one's professional and personal experiences. She knows what to focus on and she is very skillful in her delivery. I believe her coaching has been of the most valuable experiences I have received in managing teams, working with executives and building a brand for yourself.Shanta Kohli, Director, Global Campaigns at Blue Coat Systems
---
My LDI Coach is an intuitive, creative and trusted partner. She focuses not only at the issues at hand, but also takes into account all aspects of a person's professional and personal experiences. She provides relevant perspective and is always good at questioning the status quo. Her clarity in coaching has been invaluable in my career.May Petry, Vice President, Global Marketing and Communications Executive at HP
---
LDI has partnered with me numerous times and provided exceptional executive coaching to many of my employers and clients. My Coach is intelligent, thoughtful, and highly focused. She has the ability to quickly understand issues and can determine practical, real-world solutions to complex problems. I would never hesitate to hire or recommend LDI to my colleagues. They are an extremely valued resource.Connie Milburn, Human Resources Consultant
---
I worked with LDI as the CEO of Barrx Medical. My Coach worked with me to develop and implement management coaching for my senior management team as well as for me. He managed a 360 review process and then individual one on one coaching and feedback sessions for the management team. He was very trustworthy and developed respect with the team throughout the process despite the fact that most of the team members had experienced a process like this before. I would recommend and endorse LDI for senior management and team development.Greg Barrett, CEO, DFINE
---
Please call our office at 650-703-8485 or send an email request to info@contactldi.com to know more about our services.