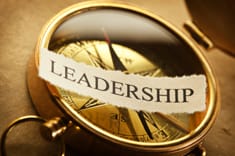 LDI has more than 20 years of experience designing and conducting goal-driven and results-oriented leadership coaching programs that help drive your organizational objectives. Our focus is on the acquisition of leadership skills and effective interpersonal leadership styles.
Read more…
Our 360 feedback process provides your employee an opportunity to see how he or she is viewed by their boss, direct reports and peers. Our unique program structure has been devised so that the 360 survey results won't just get put in a drawer and forgotten. We have a program structured to leverage the results of the 360 survey by designing an action plan with the employee and their manager to address any areas needing attention. Our ability to deliver feedback in a palatable way in this challenging process allows us to facilitate your employee into positive action and behavioral change.
Read more…
The rapid pace of change in companies and industries frequently has people making transitions. Whether they are newly hired, acquired or promoted employees face immediate challenges that require adept leadership prowess with little bandwidth for stepping on land mines.
Read more…