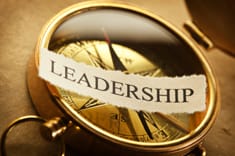 We believe that we differentiate ourselves from the crowded field of 360 providers because of our ability to turn feedback into actionable plans and the uniqueness of the 360 assessment tool we utilize.The Leadership Versatility Index (LVI) developed by Kaplan DeVries is steeped in research and is the only 360 assessment tool ever given a patent by the U.S. Patent Office. The unique methodology and scoring of this tool moves away from standard tools that tell us "more is better" and ultimately allows us to see how much of a calibration a leader needs to make to be effective. The objective is to have our leaders bring a balanced approach to their leadership and ultimately a versatility that gives them a wide range of leadership choices when confronted with problems to be solved.
We are certified providers of the LVI and  have seen first hand how this tool accelerates a leaders capacity to take the right amount of action at the right time.
We have implemented the LVI for entire organizations and in turn have generated group reports identifying where the organization is out of balance relative to its day to day approach to leading.
To learn more about the LVI and the concept of leadership versatility please click on the Leadership Versatility tab to the left to download articles from the Harvard Business Review and the MIT Sloan Management Review.
For more information on our Team Leadership Skills Training visit our page which provides a sample of our training class agendas and what you can expect to learn and apply in your own work setting.